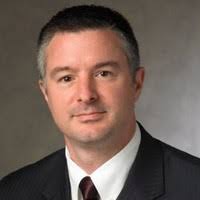 Brings over 30 years of experiences from High Level Finance to sales, marketing and operations. Rich began his career in the financial world as controller/CFO and has been in the publicly traded and private industries in varied roles of Finance, sales, marketing, and operations. His primary role is day to day operations and strategic planning. His role also is primary in the implementation of corporate stores and developing and fostering relationships.
Morgan is our MVP, in addition to the organization of the office is essential. Morgan is responsible for all of the daily production and office front end.
Carmen brings 20+ years of industry experience plus additional 40 years of people, management, operations and buying experience from the Steel Industry and is a US Marine. His Significant role is in the continuing sales, and majority in execution of fulfilment and distribution programs.
Tom bring 15+ years of industry experience along with decades of direct business to consumer sales.
Michael is our special projects specialist. His primary responsibility is to handle complicated or unusual projects or tasks. He brings the young mind and fresh thinking along with social media skills. As a member of the family, his knowledge of the industry, and his dedication to the high level of service and quality, brings the skills to continue to make Mark Products a leader.